While some people say money doesn't motivate them, there are many on this planet that would give their arm if it meant getting their hands on a few quid.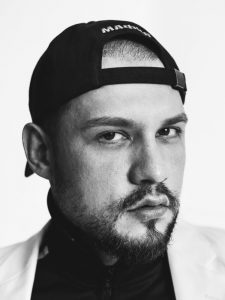 And in this case, we're talking quite literally.
The blokes featured in the video below actually do give their arms – for the purpose of a slap contest, run by YouTuber Slavik Junge.
They also run the risk of giving up their consciousnesses – putting their heads on the line for a prize of €200.
Appropriately entitled 'Iron Faces', the slap contest was first premiered 9 months ago on YouTube. It consists of Slavik and his team seemingly wandering the streets with a table until they find two willing competitors. In some videos, there'll just be one face-off; in others, three or four slap competitions will be featured.
The idea is that the competitors take turns to slap each other across the face, as hard as they possibly can, until one of them gives up, or can't continue. The winner is the last man standing, and takes home the coveted cash prize.
The range of contestants featured on the show is quite wild. Some are run of the mill guys – short, skinny and possessing a pretty feeble slap.
But then you'll get the odd 6-foot-4 bloke with hands like a monster truck, whose each and every slap seems liable to cause a traumatic head injury.
The competitors obviously think the money on the line is worth getting their entire skull and it's contents caved in. Some get away with it, if their opponent only produces weak smacks. Others probably don't even know what they've let theirselves in for until that first cannonball connects – and by that point, they're only half conscious anyway, so there's no point in quitting.
Iron Faces has it all – bleeding gums, guys holding onto the table to stay up, eyes rolling back in heads, dudes fighting through the pain to try and keep going. Check out the video below.