UFC President Dana White has addressed Jon Jones' reluctance for returning to the promotion this week, citing that he "Wouldn't be devastated" if 'Bones' decided to call it a day and never return.
This news comes about following a series of events that have blew up the world of mixed-martial-arts over the past week, all revolving around the former Light Heavyweight champ who has a knack for controversy.
In a flurry of Twitter posts on Tuesday, Jones announced that he didn't want to rush into the unknown waters that is the Heavyweight division before the time is right, citing the only people that would benefit from that would be his competitors. The 26-1 fighting out of Albuquerque, New Mexico also revealed that fans would have to wait until 2022 to see him make the step up up from 205lbs.
Honestly I feel like the only people that it benefits, me jumping in their early are the other heavy weights. The way I'm training, I'm gonna be a real problem this time next year. I'm comfortable enough to wait and that's exactly what I'll do

— BONY (@JonnyBones) May 25, 2021
Yes, I got a feeling you guys will still be around. The sport should be bigger than ever by then.. Always looking on the bright side https://t.co/YwB9nGudMb

— BONY (@JonnyBones) May 25, 2021
Roughly 24-hours later, @JonnyBones returned to the social media platform to announce that he would be retaining ex-Golden Boy Promotions executive Richard Schaefer as his professional career advisor for the foreseeable – a power play towards Uncle Dana who Jones notoriously has not always seen eye to eye with.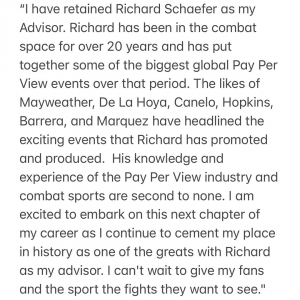 It then came as no surprise that White – who is known for sharing his honest opinions with the media – then fired back during an interview for Yahoo Sports with Kevin Lole, Thursday.
Lole probed the boss on a potential Ngannou vs Jones fight, questioning his sense of urgency to get the deal done considering the magnitude of the contest when white started opening up about 'Bones' and his second step back from the UFC throughout his career.
"I've been doing the Jon Jones thing for like ten years," explained White, adding; "I know how this thing works,"
"Jon Jones is a different animal, "
"Jon's one of those guys that could've blown the sport open, he could have had a deal where he had shoes with Nike for the next 25/30 years after he retired and stuff like that,"
"I get excited when I know Jon's really coming in and he's gonna fight, so I've sort of set myself up for 'If he doesn't, he doesn't',"
"Jon Jones could go out on top if he retires tomorrow…if he called up tomorrow and said 'I retire' I wouldn't be shocked, I wouldn't be devastated – I'd say good for him,"
"If Jon Jones called tomorrow and said 'I wanna fight tomorrow – I want Stipe', I'd say awesome, let's get it going and let's make it happen."
There's no doubt that Jones is what White would describe as a 'needle mover' – in that he can draw a crowd like no other within the promotion, but it certainly seems as though Uncle Dana is getting sick of the stunts that he's pulled over the years – from notable DIU's to hit and runs, from positive PED testing to the cancellation of UFC 151 due to a reluctance to fight Chael 'The Bad Guy' Sonnen.
Do you think Jones is stalling a big name fight – or are the UFC just being typically impatient?