Conor McGregor is one of the most famous, rich, and illustrious sportspeople on the planet. In fact, his 2021 net worth trumps that of his peers in any sport, and according to data, he made a staggering $50 million MORE than Cristiano Ronaldo, the most followed person on Instagram, in the previous year.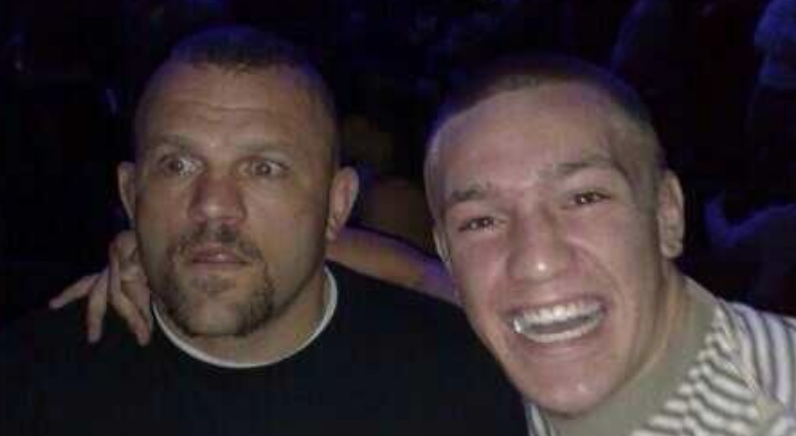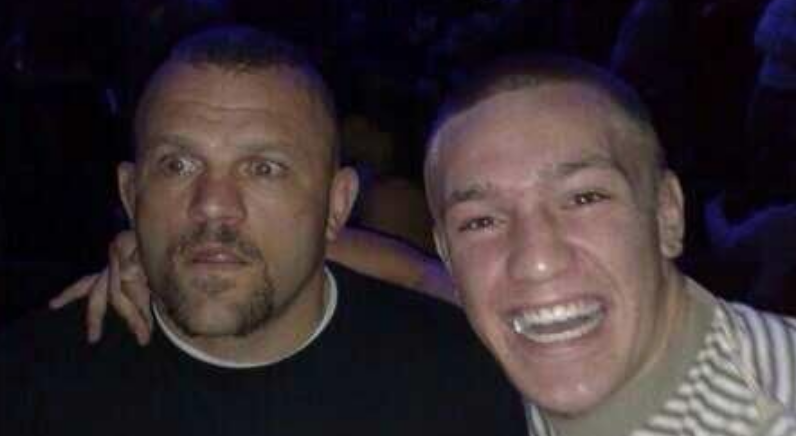 The global reach of his name and persona is quite incredible. As a man and an athlete, he's transformed the UFC and the sport mixed martial arts from an underground specialty sport to a universal spectacle in the space of eight years. Such is his appeal, people who don't even care about combat sports will tune in to watch him fight. Conor McGregor is quite a phenomenon.
But once upon a time, he was a nobody. Just an Irish lad with big aspirations. He only started fighting in MMA when he was 18 years old – and you can see his first fight here.
But it was a pretty swift rise from that point onwards. He turned pro in 2008, at the age of 20, and quickly made a name for himself, rising up through the ranks, securing knockout victories, and showcasing his signature striking skills on promotions such as Cage Rage, Chaos FC, Celtic Gladiator and Cage Warriors.
It was in an interview in 2008 in which he made his future intentions clear with regards to his MMA career.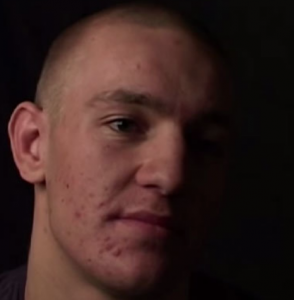 Irish journalist Dean Kelly spoke to the youthful Conor in a clip which you can watch down below, courtesy of The Irish MMA Tapes YouTube channel.
In it, Conor's confidence and self-assurance come across almost immediately. Less apparent is the cocksureness; the loud, brazen attitude which became a marked trademark of McGregor in later years as he made his way through the ranks.
It wasn't until 5 years later, in 2013, that he made his UFC debut. But his predictions in the interview, and his manner and tone, made it clear on his certainty of what was to come.
'Without a doubt, you will see me on the UFC in the near future. Without a doubt.'
His confidence might seem astounding, but this is the mark of a man who was putting every ounce of his being into achieving what he set out to achieve. The arrogance of 2016 McGregor hasn't manifested yet, but the knowledge and confidence in his ability was present from day one.
He speaks of how he worked as an apprentice plumber before packing it in to focus on his ideal career.
'I want to be world lightweight champion in the UFC, have more money than I know what to do with, and have a great life for my family and everyone who's come up with me'.
'I love it all. I love every last bit of it. It's the number one sport out there. I don't care what boxers or Thai boxers or wrestlers or any of those guys say. MMA is number one and UFC is the top organisation out there.'
When asked what it would mean to fight in the UFC, he says:
'Words can't even describe it. I'm training so hard. I will be where i want to be. I'm 100% confident of that, that I will make it to the top. I have the skills, I have the dedication, and I really, really want it. It will happen.'
He was right, wasn't he?