Many of you might remember Charlie Zelenoff  aka 'Charlie Z',  who went viral for sucker punching Floyd Mayweather Senior during a sparring session – and subsequently got battered by his team following the debacle. Well, he's broken the internet once again over the past week, finding himself in hot water for harassing celebrity superstar Kim Kardashian to the point of legal action being taken against him.
While Kardashian has just found herself newly single after filing for divorce with rapper Kanye West, the 40-year-old influencer has made her intentions clear that she wants nothing to do with Zelenoff – not only romantically but just in general altogether, labelling the self-proclaimed greatest boxer in the world as a 'stalker'.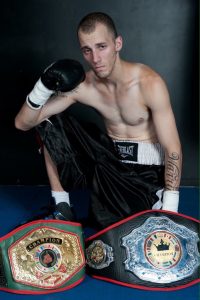 The 'athlete', who is eight years her junior, has taken to social media on many counts to confess his adoration for Kardashian, even claiming that the two are dating in some instances – but 'Kimmy K' insists that these are claims of fiction and there is no legitimacy to his words.
It has now been revealed that Kardashian took matters to a court of law last Friday, filing for a restraining order against an infatuated Zelenoff – citing fears of him finding out where she lives and breaking into her house.
Lawyer Shawn Holley also pleaded the judge to take into account the two counts of battery Zelenoff has previously been charged with, and the outcome of the case was a temporary 100 yard restraining order bestowed upon Zelenoff – who has previously been spotted filming videos on the edge of Kardashian's property.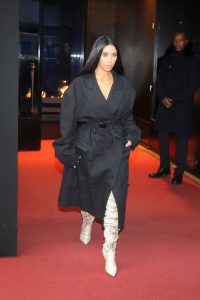 However, when confronted on the matter by boxing legend Shannon Briggs, Zelenoff disparaged all claims of stalking or legal action being taken against him.
On an Instagram Live segment hosted by Briggs, Zelenoff joined the call to deny all allegations – while deflecting questions on the matter that were directed towards him.
"Are you going to box on the prison team?" Briggs asked Zelenoff on Instagram, adding "You going down fast and hard, you finished,"
"They don't take too good to tree-jumpers in jail, what did you go to them people's house for?"
Briggs also repetitively asked Zelenoff if he had stalked Kardashian, to which he eventually replied; "Nah."
Fighting 'career':
Cult followers of Zelenoff will know that the fighter claims to hold a perfect record, however, depending on what you may have heard this can range from 146-0 to 346-0, including big name wins over the aforementioned Mayweather Senior and Bronze Bomber Deontay Wilder to name a few.
The internet sensation has also described himself as the 'resurrection of Jesus Christ'.
However, YouTube footage has shockingly shown the contrary…
Wilder flew to Los Angeles for a bout with Zelenoff after the trash talker had racially abused him online, and made threats to his daughters wellbeing.
It's safe to say that the former WBC Heavyweight Champion didn't hold back, knocking down Charlie Z on multiple occasions and leaving him fleeing for his wellbeing when the scrap was split up.
Rival boxer Tyson Fury jokingly described the match-up as "Quite a good fight," before saying he's a "Big fan of his."
"I thought Charlie did really well top be fair, he took a couple of punches and he tried to fight back," said Fury in an off-the-cuff interview with Fight Hub TV.
"I'm not brave enough to challenge him,"
"I would never get in the ring with him."
Zelenoff has also been known to cheap shot athletes in the past after challenging them to a bout, as well as disrespectfully walking into training facilities to challenge head coaches and gym champions.
In recent times however, Zelenoff has turned to his official Instagram account to claim he has retired from boxing, and will now only be participating in street fights until he hits his prestigious 1000-0 record.
"I beat everyone in boxing, I am retiring from boxing – I do not want to box any more," a stone faced Zelenoff told his followers, continuing; "However, I'm gonna get to 1000-0."
"I'm just gonna keep doing what I'm doing, I've been winning a lot of street fights,"
"Street fights – they're easier to make and I'm the best."
It comes as no surprise, that alike many internet trolls such as Jake Paul – Zelenoff has also turned his attention to many big names within the fighting industry alike Conor McGregor, Nate Diaz and Khabib Nurmagomedov (to no avail) but love him or hate him, you've got to rate the sheer audacity of the man for trying.
What do you think about Charlie Z? – Pound for pound GOAT, or a delusional wannabe?